Dear visitor,
Welcome at the website of hotel De Klepel.
Apart Hotel De Klepel is situated in the rural area of Turnhout. All confortable rooms are equiped with a bathing room, small kitchen, television, radio, phone (internet connection via modem), ...
You can park your car at the back of our hotel on the parking lot which is only one minute away from the reception desk.
We wish you a happy virtual visit and hope to see you soon in our hotel.
Warm regards,
Hotel De Klepel team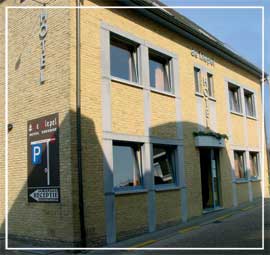 Hotel De Klepel in Beerse